Community Impact
Since the day that the Salt Lake Crisis Pregnancy Center opened its doors in 1986, it is estimated that over 24,000 people have been impacted by our life-affirming programs. 
The past two years were our busiest in regards to client activity.  In 2016 we served 738 clients and in 2015 we served 840.
Additionally, through Reality Check, we will have taught over 4,000 public middle and high school students during these two years about the many benefits to abstaining from sex before marriage.
See the below graphic for additional statistical information from 2016.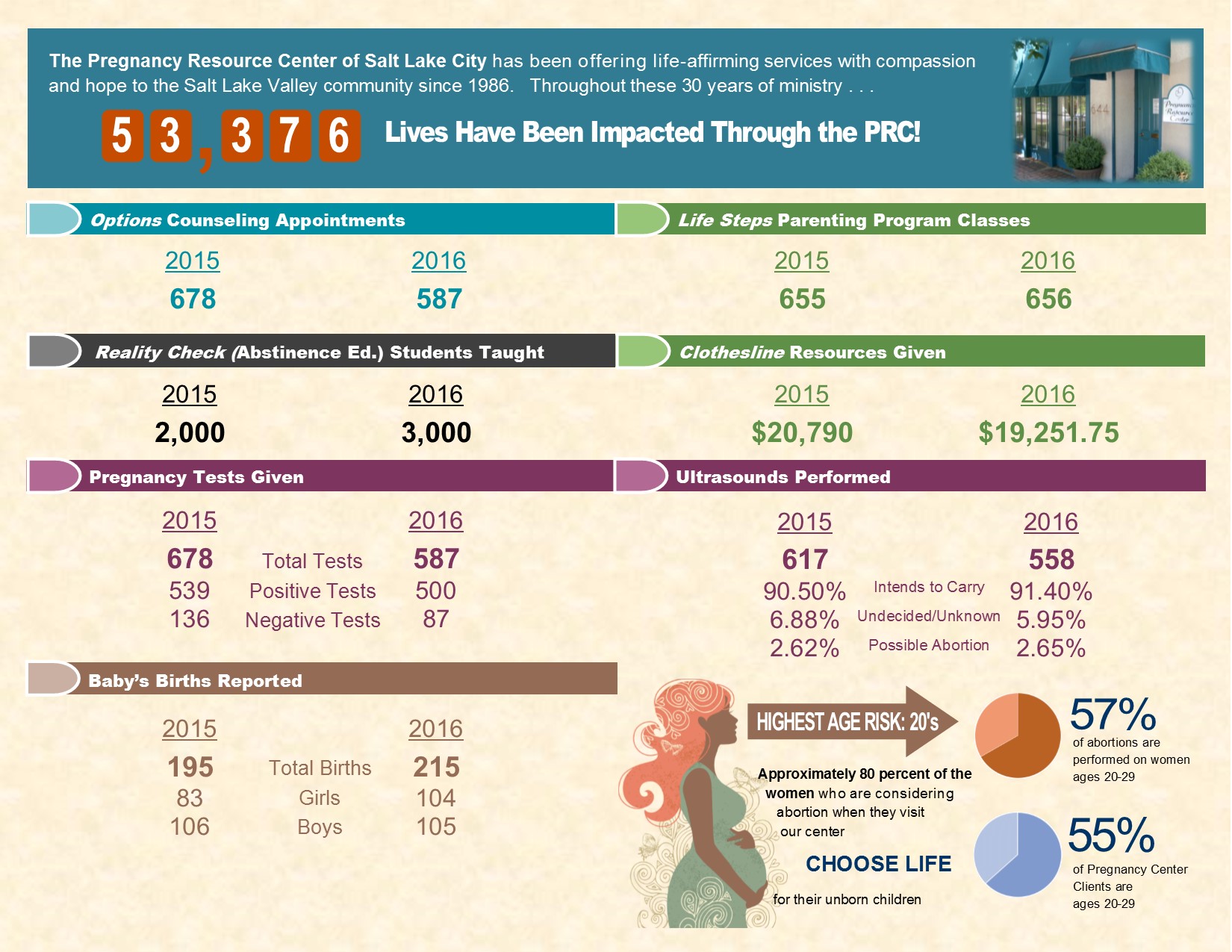 Additional Statistics
Abortions in the U.S. & Utah
Total Abortions since 1973: Over 58 million in the USA 
(estimate since the legalization of abortion through 2014)
National Annual Abortions: 1,040,000 (2012)
Utah Annual Abortions: 2,948 (2010), 3,102 (2013), 3,273 (2012), and 3,386 (2011)
Statistics obtained from: Centers of Disease Control; National Abortion Federation; American Association of Pro-life OB/GYN's; Guttmacher Institute and Utah's Vital Statistics: Abortion (annual reports)
Championing Life in the U.S. & Utah